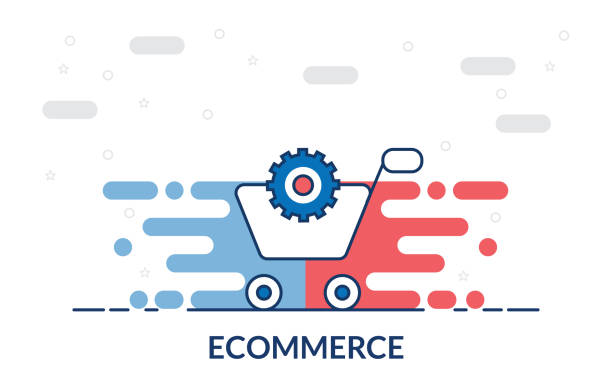 Introduction – Why Choose E-Commerce
Why Choose E-Commerce when everything seems perfect with your traditional brick-and-mortar store?
As we're nearing the end of this decade, let's take a look back into what we've been through. Our lives have witnessed major technological advancements. All those things that were deemed impossible have been cracked like they were nothing. 
Being a part of this fast-growing world, your small or mid-sized businesses have to improvise, adapt, and overcome as Bear Grylls would say.
For the next ten minutes, I'm going to tell you why your business needs to venture into the internet and set up an E-commerce platform.
With no further ado, let's get going.
In this blog, I will take you through:-
Getting to Know E-Commerce
Benefits of Using E-Commerce
Features you Must Incorporate
Few E-Commerce Platforms for Small Businesses
Tips to run a successful E-Commerce Platform
Getting to Know E-Commerce
Remember how we used to stand in crowded lines of shopfronts to get in, select items? It only gets worse – we then wait in a long queue for billing. None of us really liked that, did we? Well, consider that whole process as history.
Businesses have set up online platforms to showcase and sell the products they offer. By doing this, there would not be any hassle when you wish to shop. Imagine buying what you want within 10 minutes and the delivery is done to your doorstep. No brick-and-mortar store does that!
E-commerce evidently is truly groundbreaking. If I've not managed to convince you, take a look at this. 93.5% of global internet users have purchased products online. Following the best E-Commerce trends can hugely benefit your business.
Now is also the right time to choose this platform for your small business. Here's why, by the year 2040, it's estimated that 95% of all purchases will be through eCommerce.
This must've answered it – why choose E-commerce?
Benefits of Using E-Commerce
Now that you have a fair understanding of E-commerce and what it does, let's quickly jump into the benefits of E-Commerce for small businesses. Though there are plenty of reasons, we're going to cover the most important ones. think about what your steps will be going forward.
For every benefit mentioned, I'm going to compare E-Commerce with physical stores to make it more appealing to you. So, why choose E-Commerce you ask?
Inexpensive
Let's say you're setting up a physical store, what are the costs you need to cover? Rent, Electricity, Inventory, Security, and Employees. None of this is required when you're setting up your own website.
You don't have to look for a prime location to attract customers, invest in insurance and infrastructure. The only cost that you will face as a business is to set up a website and the design of the website's interface.
The cost of the above-mentioned processes is not very high. In fact, they can be compensated with just a few sales from your website. Traditional brick and mortar shops take at least a few years to get a full return on their investment and make profits.
Huge Customer Base
How do customers head to a physical store? They drive their cars, look for parking, and then walk into the store. The availability of the item they are looking to purchase also depends on the shop's inventory. A customer might have to repeat the entire process again if the shop does not have their desired product.
On the whole, physical shops are geographically restricted.
WIth E-Commerce platforms, your customers can sit back on their couches from any part of the world and order products with just a tap on their screens. Globally, 57% of online shoppers buy from retailers who are overseas.
To sum it up, your website will receive customers endlessly.
Increased Revenue
Let's continue with the point we read in the last paragraph. Your customers are not geographically bound and hence, you can drive customers from all around the world. Since there are not many liabilities like rent and salaries, the revenue you receive will be of a fairly high amount.
Moreover, there are no holidays on E-commerce platforms. This means your customers can shop whenever they want since your online shopping platform will be open 24×7, 365.
Easy to Find Leads and Prospects
How would you normally expect to find potential customers and leads to your physical stores? You might resort to printing pamphlets and transit advertising. All this is just going to increase your spending.
Instead, all you have to do is make sure customers find you on the internet when they search for products or services online. Optimizing your page for SEO (Search Engine Optimization). By doing this, you will be increasing the likelihood of customers seeing you first online. In the last year, businesses have lost $756 billion because of poor eCommerce personalization.
Using customer testimonials will help build trust in your brand and services. As you know, every great business is built on trust.
Tracking Customer Behaviour
Think about catering to the needs of customers in your physical store. How are you going to find out what they like and what they don't? How are you going to analyze the buying patterns of multiple customers? Handing out surveys and questionnaires would definitely consume their time. They've been waiting in long lines already.
Online E-Commerce platforms offer analytical tools that help you figure out your most popular products, the best season for sales, and customer's favorite deals and discounts.
This way, you can understand your customers better, and even better, you get validation on your own performance on the internet.
As an SMB you could also consider using Google Analytics to find out:-
How do customers like your E-Commerce platform?
Where do most of your customers come from?
Most Visited Sections in your Website.
What are the Browsing Patterns?
I hope this handful of benefits lead you to have no second thoughts and set up an E-Commerce platform as early as possible.
Fortunately or unfortunately, it doesn't end here. You have to bear my presence for a bit longer.
Features you Must Incorporate
Well, it's very obvious now, isn't it? Why choose E-Commerce. But it doesn't stop with just making the decision, there are a few must-dos to absolutely nail it.
Make sure it's pocket friendly
Your businesses may be of different sizes, E-Commerce platforms can be selected according to the size of your business. The costs vary from free to thousands of dollars.
Feel free to experiment with all the combinations and figure out what sort of budget and optimization works best for you.
SEO Friendly
We discussed this bit earlier. The biggest effort that has to be made from your side is the visibility of your website. Make sure you use the right tools to bump up your website rankings.
This way, the moment users type in something to shop, your website is the first one they see. This is the first step to push down your prospects through the sales funnel.
The Right Platform
There cannot be any promises made that your website might be the next Amazon, Flipkart, or eBay. However, I'm not going to deny that there are possibilities for your website to become the next best thing.
It all depends on your choice of the platform you use. It includes the website name and interface. The better it is, the more helpful it will be.
Besides, your business is not going to stay the same. With more sales, it's gonna be constantly growing and expanding. It's better to keep on the lookout for the platform that would be best suited for the current situation of your business.
Mobile Friendly
Your customers are gonna be visiting your website from many devices, Each of these devices may have different layout settings and orientations.
It is your responsibility to make sure your customers have a smooth buying experience from your E-Commerce platform.
Regardless of the devices your customers are on, be it Mobile, Tab, or Desktop, a good interface will make them come back to your website and even refer your website to friends and family.
Word of mouth is still one of the most effective ways to market your E-Commerce platform.
Even the layout of the website must be attractive and direct the potential buyers through the shopping process.
Software Integration
The use of your platform does not stop with just shopping. When it comes down to actually buying something or making a conversion, there are more than a few steps or aspects involved.
Firstly, a payments gateway is very necessary. How are your customers going to pay for their purchases? Using Credit Card, Paypal and other such options would further cut down technical difficulties.
Secondly, adding location services to your website will make it easier for you to determine the customer's location. On the other side, it would be easy for them to enter their location.
Map The Perfect Customer Journey
Having an idea of your customer's journey through the website and what might be potential hindrances should be noted.
You can then work on improving your customer's journey across your website to achieve the conversions you're looking to make.
But this may not come easy, you have to learn to map the perfect customer journey.
Few E-Commerce Platforms For Small Businesses
This is rated as one of the best E-Commerce Platforms that are available on the internet.
They offer packages that are crafted to fit businesses of any size. This means you can keep upgrading your plans as your business keep growing.
The prices start from $29 to $299.
Wix is a well-known platform to set up E-Commerce businesses. Their packages start from $17. They offer assistance such as:-
Phone Support
Ticket Support
Priority Service
This is the right platform to use if you're an established business and have all the basics sorted. Though the software is free, you will need technical support to design something catchy.
And this my friends, brings us to the conclusion.
These are just 3 out of the entire lot, know more about the best E-Commerce tools to use for your business. Looking for more specific stuff? Here's a list of the top 10 content management tools you can use.
At the End – Why Choose E-Commerce
I hope this blog gives you the knowledge and motivation to set up your very own E-Commerce platform. You now must surely know the answer to your question – why choose E-Commerce.
I'm sure I'm going to stumble upon your website when I'm scrolling the internet looking for a pair of sunglasses! Nothing comes without hard work and effort, so work hard and achieve your targets.